What this month's newsletter covers:
Read about our new build season and find out how to volunteer for a project in our Program Highlights!

We hosted our very first Miss 

Primavera

 last month! Read about the event in our Program Highlights. 

Meet Oscar, a Corazón Scholar since 2018, in our Community Member Highlight! 

We're learning about the 

Spring Equinox at Teotihuacán in this month's ¡Corazón Classroom!
Program Highlights 
Corazón Construction
Spring often symbolizes a season of new beginnings - much like our Construction program! Corazón homes are successfully being constructed, creating a fresh start for many of our communities' families. Our house build sponsors are returning and have open spaces for their house build projects. 
We encourage you to join us this build season by volunteering or sponsoring your own home build.
For questions on how to volunteer or sponsor a home this year, please contact [email protected]. 
Volunteer in an Open Build
Sponsor a Home Build
----------
View our recent house builds!
Friends of Frank Bartolini: February 26, 2022
Traylor Bros: March 10, 2022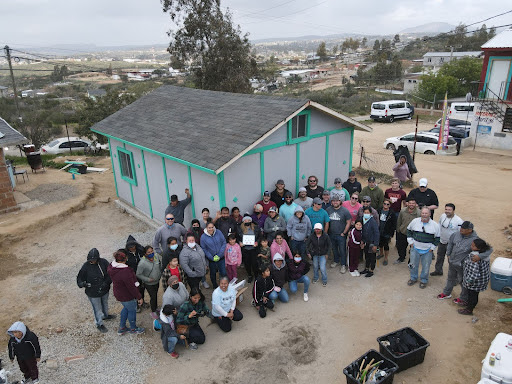 Campbell Hall A: March 19, 2022
Campbell Hall B: March 19, 2022
-----
Corazón Youth
Miss Primavera
We hosted our very first pageant for Corazón! Six representatives from each Corazón community participated in Miss Primavera to encourage their community members to be active in Corazón programs and to fundraise for their centers. 
The girls had so much fun participating in their pageant and everyone went home with their own Corazón crown!
2022 Miss Primavera
Violeta
A special thanks to Lucy, Ana, and Lupita for organizing this special event and to our Corazón crown sponsor. 
---
Community Member Highlight
 Meet Oscar!
Oscar is a 4th year Bioengineering major and Corazón Scholarship recipient since 2018. Oscar is active in Corazón as an academic coordinator for his community's committee. As an academic coordinator, he plans workshops for younger students in our scholarship program, completes tasks that support our staff in Mexico, and hosts interactive activities for children and teens in Corazón. 
We're immensely proud of Oscar for everything he accomplishes. 
Support students like Oscar by donating to our Scholarship Program today!
---
Latest News 
We're Hiring! 
Operations and Outreach Coordinator
---
¡Corazón Classroom!
Spring Equinox in Teotihuacán
Photo by Robert Lopez, Getty Images
From approximately March 20 - 21st,  thousands visit Teotihuacán, Mexico to stand at the top of the Pyramid of the Sun. Visitors stand at the top of the pyramid, wearing white and red clothes, and face the eastern horizon to welcome the first sunrise of the new season. Standing at the top of the Pyramid of the Sun is said to bring new energy to those who visit. (Al Rojo Vivo, 2018). 
Watch a short clip of people celebrating the Spring Equinox in Teotihuacán here
---
Amazon Smile
Donate to Corazón while you shop! 
---
Thank you for reading our monthly newsletter. We wish you a beautiful start to the spring. 
Team Corazón
---
Follow us on social media!
Do you like this post?